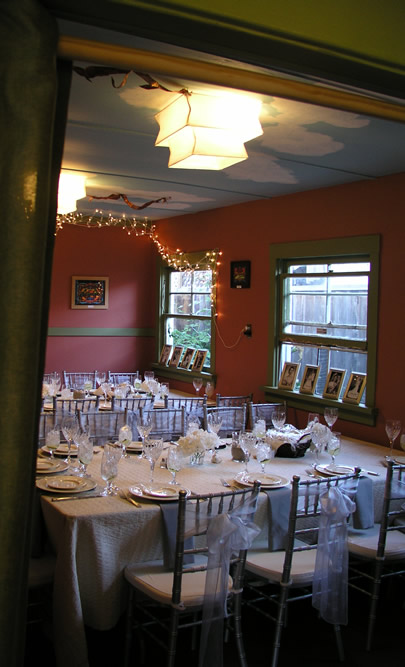 Windmill Café is a full service catering company as well. We have years of experience planning events from simple lunches to black tie multi course tasting events. Our goal is to work directly with you to create an event that your guests will remember. Windmill Café wants you to relax and enjoy your event as much as they do.
Our Café as well as our front patio and back garden area can be re-sat to accommodate you and your guests.
Mary Apra and the staff at Windmill Café have years of expertise with menu planning for almost any event that you can imagine.
You may be rest assured that Windmill Café will work directly with you to create a cuisine that will exceed your guests expectations. Our attention to detail will allow you to relax while knowing everyone's dietary needs and restrictions are being fully met.
Windmill Café may be rented out by the day or evening. Our back dining room is available for meetings and private lunches.
Please feel free to give us a call to discuss how Windmill Café may assist you with your next event.
832-464-4698